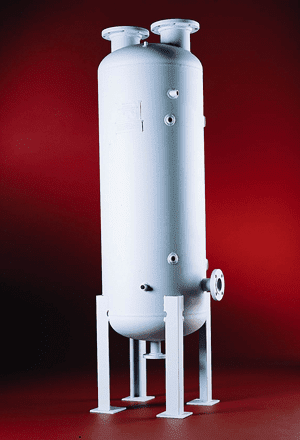 We Provide Custom Vacuum Tanks and Pressure Vessels Crafted with Attention to Quality
Finding the right pressure vessels and vacuum tanks can be challenging for businesses since there is a lot which can go wrong. Problems in vacuum tanks can directly impact the production and storage process and make a huge difference in the finished product. If you're searching for quality pressure vessels and vacuum tanks, Buckeye Fabricating Company manufactures some of the best tanks available in the market. Our flexibility in design, customization options, high quality materials and team of experts all combine to create a tank which is flawless, useful and versatile for a number of different projects.
Crafting Through the Years
With over 50 years of experience under our belt, we have refined the art of producing the best vacuum tanks in the marketplace at some of the most competitive prices. Making use of state of the art technology, our engineers are also able to ensure that they produce vacuum tanks with ease and accuracy. Working alongside our clients and paying attention to client specifications, Buckeye Fabricating Company has managed to produce some of the best vacuum tanks. Moreover, we can also craft vacuum tanks from various materials including stainless steel, carbon steel and exotic metals.
Why Work With Us?
Apart from our years of experience and a team of experts, working with us can provide you with a number of different benefits, including the following, when you want to get a vacuum tank crafted by us:
Ability For Custom Fabrication
Construction of a Tank In Accordance To The ASME Code
Manufacturing With Different Metals
Professional Engineering And Designing Services
Quality That Is Time-Tested
Innovative Production
Competitive Market Prices
All these factors and more combine to ensure that you will not regret working with us. Whether you are looking to get a vacuum tank customized or installed, Buckeye Fabricating Company can provide you with the best options in the marketplace.
We Guarantee Quality
Buckeye Fabricating Company was started in 1963 and has amassed more than 50 years of experience in building various pressure vessels including vacuum tanks. From industry manufacturing to customizing vacuum tanks, we can craft the perfect tank in accordance to your project requirements and given specifications. Our dedication and attention to quality has allowed us to be counted among the best for producing vacuum tanks that are specifically designed to meet the industry standards and requirements which are enforced. If you want to get a custom vacuum tank or want more details regarding Buckeye Fabricating Company's vacuum tank design and installation services, you should get in touch with us. Call us at 1-800-688-9821 to talk to our representatives, send an email at 
sales2@buckeyefabricating.com
 or fill in our 
quote form
 to get more details about our services.
Contact Us
Call 1-800-688-9821 or fill & send below!