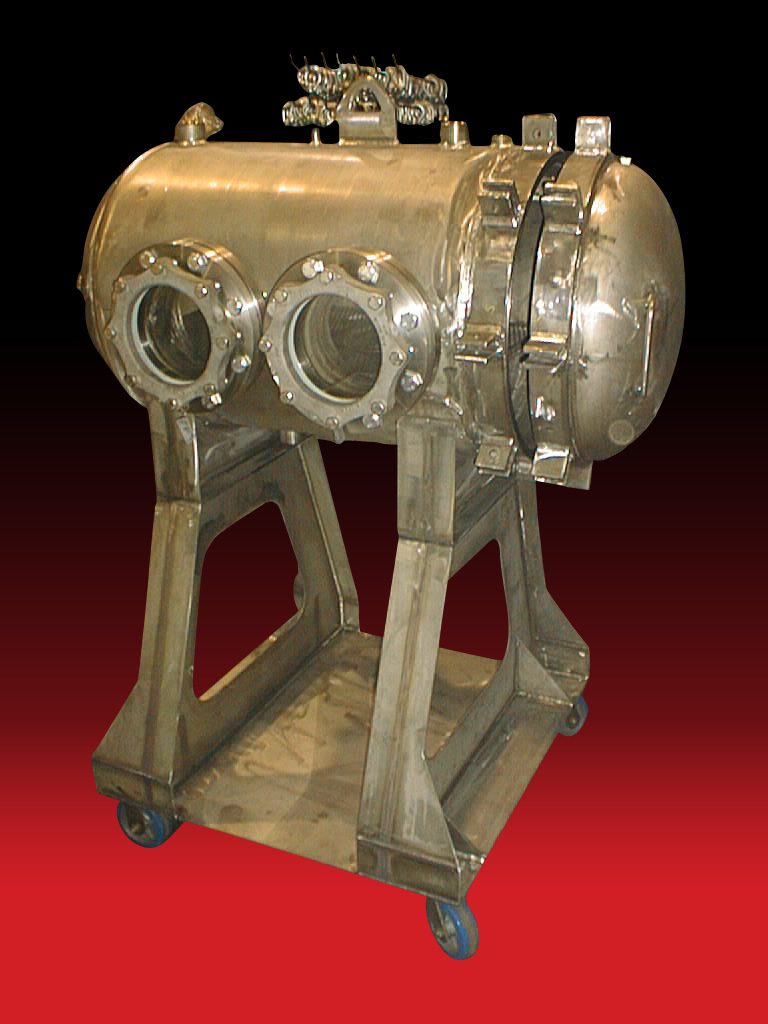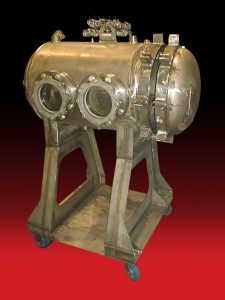 We Build Custom Steel Pressure Chambers
Pressure chambers are used by manufacturers, researchers and scientist to test the limits of their products in order to see if changes need to be made to their product's design. These types of vessels are a great way to ensure quality control in products that will operate in a variety of different forms of pressure. Typically these products will be tested under extremes in order to ensure that they will operate as intended which means that the pressure chamber itself must be able to handle these extremes without losing any functionality.
Pressure Chambers Are Used By Scientific Research Facilities And Multiple Commercial Industries.
These types of chambers can be used in a lot of different industries and applications. One example is the marine industry where pressures can become extreme.
Testing equipment for this use is a crucial component for the development of products intended to be used at great ocean depths. A pressure chamber will allow the manufacturer to load their parts or equipment into the chamber and be pressurized to simulate the severe environmental conditions the parts or equipment will experience in the field.
Communication Is Vital To Your Success
Communication between you and your pressure chamber manufacturer is key to receiving a vessel that meets your specific needs. Knowing what pressure and temperature ranges you would like to test under and the size of the actual chamber will greatly change how the manufacturer handles the manufacturing process. Here at Buckeye Fabricating Company we make buying a difficult product easy. We want to use our experience and expertise to help you find solutions for you mission critical needs. Our engineering team will work diligently with you to make sure that we meet all your requirements and expectations.
Let Our History of Expertise Speak For Itself
Buckeye Fabricating Company has been manufacturing custom steel pressure chambers for over 50 years. Since 1963 we have built a reputation for being the leading manufacturer of custom pressure chambers. So whatever your application may be, researching and contacting a knowledgeable pressure chamber manufacturer like Buckeye Fabricating Company is the best step you can take to unsure that your product is one that will meet the requirements of your application.
If you want a custom pressure chamber or want more details regarding Buckeye Fabricating Company's pressure chamber services, you should get in touch with us. Call us at 1-800-688-9821 to talk with one of our sales representatives or email us at sales2@buckeyefabricating.com. Or If you have details on the pressure chamber you would like us to quote you can also fill out our quote form.
Contact Us
Call 1-800-688-9821 or fill & send below!