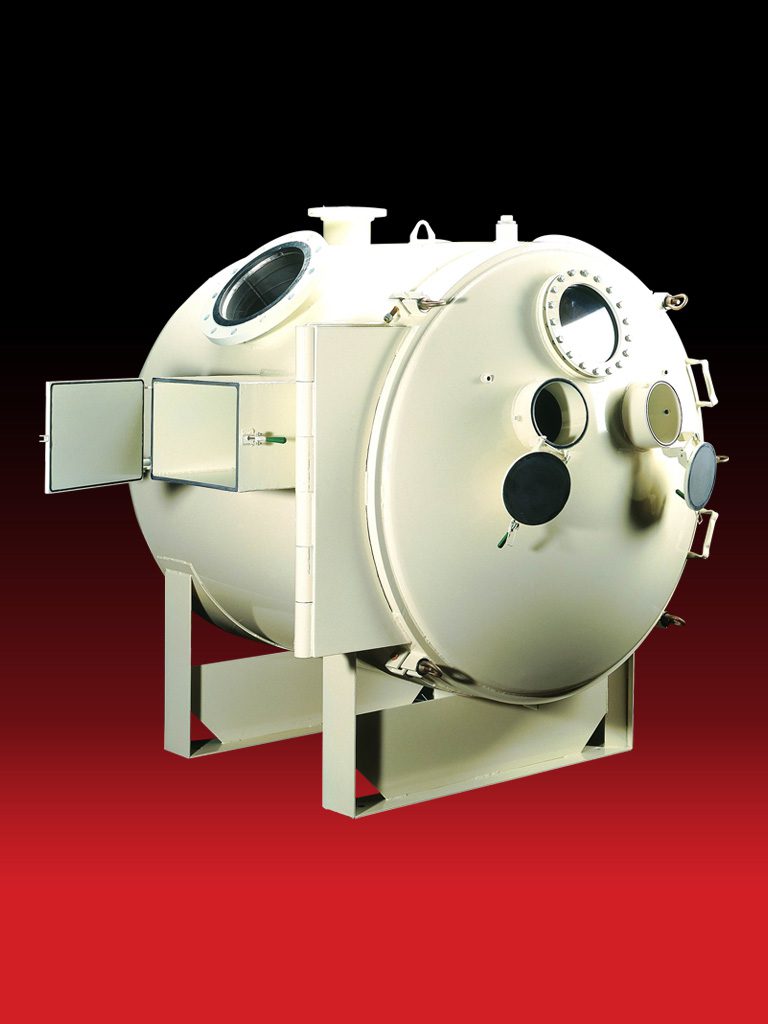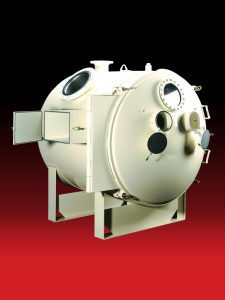 We Build Custom Steel Vacuum Chambers
Buckeye Fabricating Company has provided custom steel vacuum chambers used in a broad range of user-defined systems, serving uses from scientific experimentation to industrial production. We support our government agencies, labs, and scientific community with their unique requirements. NASA, Lockheed and the U.S. Navy have all trusted us to manufacture vacuum chambers to their exacting standards. Let us use our experience and expertise to help you find solutions for your mission critical needs.
What Is A Vacuum Chamber?
At the heart of a vacuum system is the vacuum chamber. The Vacuum chamber which is built for a specific application, encloses the materials or product, and reliably separates them from the outside or protects the surrounding from the process inside. The vacuum chamber must always mechanically bear the pressure difference from the outside atmosphere. 
Vacuum chambers often have multiple ports to allow instruments or windows to be installed in the walls of the chamber. The window allows the researcher to view or monitor the application while it is in a vacuum state.
Purpose of a Vacuum Chamber
A vacuum chamber allows researchers to conduct physical experiments or to test mechanical devices which must operate in a vacuum environment. For example, researches can use a vacuum chamber to reproduce the conditions of space and test how components or parts to a satellite will function in these harsh conditions. Another use of a vacuum chamber is for vacuum degassing, this process is used to remove gases from compounds which become entrapped in the mixture when mixing components.
If you want a custom vacuum chamber or want more details regarding Buckeye Fabricating Company's pressure chamber services, you should get in touch with us. Call us at 1-800-688-9821 to talk with one of our sales representatives or email us at sales2@buckeyefabricating.com. Or If you have details on the pressure chamber you would like us to quote you can also fill out our quote form.
Contact Us
Call 1-800-688-9821 or fill & send below!