Buckeye Fabricating has been an industry leader in the fabrication of custom pressure vessels since 1963. We understand that pressure vessels can be hazardous, so our products are thoroughly inspected and tested from start to finish.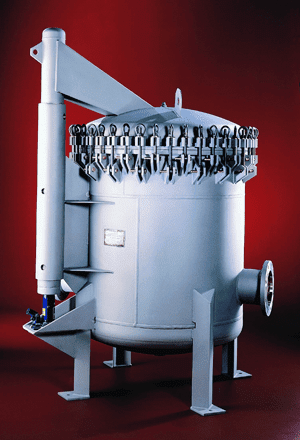 We manufacture numerous tanks and vessels that are used in a variety of applications and industries, such as Water Treatment, Pulp and Paper, and Oil and Gas, among others. Common pressure vessels include:
Blown down tanks
Flash tanks
Condensate tanks
Separator tanks
Expansion tanks
Building to The ASME Pressure Vessel Code
Our engineering design team has extensive industry knowledge as well as a deep understanding of American Society of Mechanical Engineers (ASME) Code. All of our ASME pressure vessels and process pressure tanks are made-to-order. Our knowledgeable team will integrate your project needs with their engineering expertise to deliver an ASME compliant, high quality, custom pressure tank that is creatively designed to meet your special requirements.
Our track record demonstrates our commitment to building safe, durable, custom pressure vessels and tanks. Buckeye Fabricating is a name you can trust. Give us a call today.
Contact Us
Call 1-800-688-9821 or fill & send below!