Buckeye Fabricating has manufactured high quality ASME tanks and pressure vessels for more than 50 years. Our broad range of products are engineered and fabricated by contemporary experts in ASME pressure vessel code.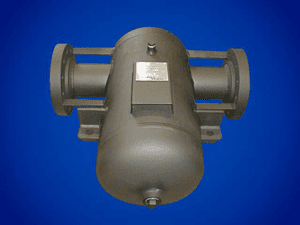 The American Society of Mechanical Engineers sets forth stringent requirements and guidelines for the fabrication, installation, and use of pressure vessels. Buckeye is a leader in manufacturing tanks that not only adhere to the ASME code, but also serve our clients' needs. Instead of operating from a standard product line, Buckeye Fabricating tailors a tank specific to your custom specification while adhering to ASME code.
We go above and beyond to produce tanks of unsurpassable quality. In addition to our fine-tuned manufacturing process, we test and inspect all of our tanks and vessels. Nothing leaves our facility unless it has been thoroughly evaluated, ensuring that each product maintains level of quality you've come to expect from Buckeye.
With over 60,000 ASME code tanks produced, it's easy to see why Buckeye Fabricating is the master of custom steel ASME tank fabrication. For more information on ASME tanks, non-ASME tanks, or our other capabilities, contact us today.
Contact Us
Call 1-800-688-9821 or fill & send below!