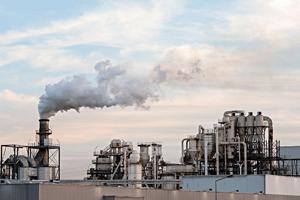 Since 1963, Buckeye Fabricating has earned an outstanding reputation with companies in the pulp and paper industry because of our high quality custom steel tanks and reliable deliveries. From start to finish, these companies rely on the durability of our tanks for the many aspects of their manufacturing process.
Our products are engineered to order with high quality steel, and our fabricators ensure each custom pressure vessel is made according to the customer specifications.
A few of the custom steel tanks we have fabricated for the pulp and paper industry include:
Desuperheaters
Separators
Blowdown tanks
Condensate tanks
Vacuum receivers
Heater shells
Our 50+ years of experience fabricating custom steel tanks for the pulp and paper industry is one of the major benefits companies learn when they come to us looking for a custom steel pressure vessel.
Contact Us
Call 1-800-688-9821 or fill & send below!