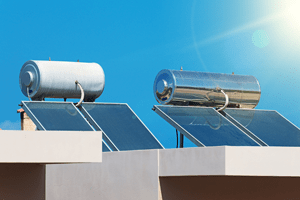 Buckeye has been manufacturing custom steel tanks for the green energy industry long before it became trendy. Our customers breathe easy knowing our dependable tanks are working to keep output clean and in compliance.
We have worked with engineers for power generation plants, research and development scientists at universities, and everyone in between when it comes to green energy. We have experience manufacturing highly specialized pressure tanks for the bio-fuel sector, solar cell production, and industrial gas generation.
In fact, some of our contributions include:
Scrubbers
Evaporators
Heat recovery tanks
Bulk storage tanks
We take pride in knowing that we have manufactured custom steel pressure vessels and storage tanks for bio-fuel, wind, solar and other renewable industries. We are dedicated to providing our products and services in an efficient and cost effective manner, so that our clients can reap the rewards.
Contact Us
Call 1-800-688-9821 or fill & send below!