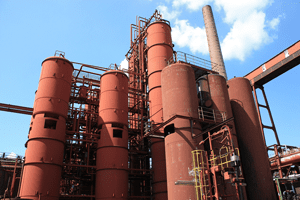 For decades Buckeye Fabricating has partnered with the mining industry to provide a wide variety of tanks. Our parts are used in above and below-ground heavy machinery, such as bulldozers, trucks, and mass excavators.
Some of our common products include:
Brake tanks
Fuel tanks
Air start receivers
Anfo pots
We custom fabricate our steel tanks to meet your specifications, as well as ensure they meet ASME code. With years of experience in designing custom steel pressure vessels at our disposal, we can show you how our products can meet your custom pressure vessel needs and will serve you well for years to come.
Contact Us
Call 1-800-688-9821 or fill & send below!