Stainless Steel Tank Manufacturer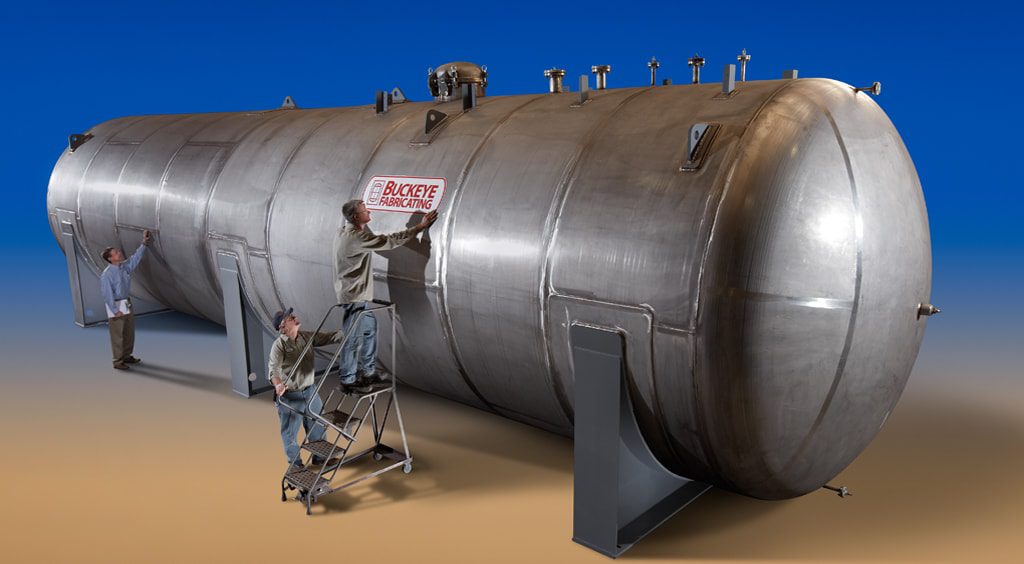 Buckeye Fabricating has an impeccable reputation for being one of the best stainless steel tank manufacturers. While we manufacture other products, our flagship is stainless steel tanks. Our tanks are popular for their durability, strength, resistance to rust, and sleek appearance. Companies throughout the United States come to us for their stainless steel tank needs and have been doing so for the past 50 years.
Trust in Superior Quality With Buckeye
Chemical manufacturers rely on us to supply them with high quality stainless steel tanks. Our tanks are used to process and store a variety of chemicals, some of them quite elaborate. Our tanks are able to withstand real life working conditions. This is an area in which we excel. The companies who come to us know they won't find a better stainless steel tank manufacturer anywhere.


Our pressure tanks are also made to conform to the strict construction requirements of the American Society of Mechanical Engineers (ASME) Pressure Vessel Code. They go through a rigid quality control process before being released to customers. This process ensures that each individual tank has been thoroughly inspected and is free of design or manufacturing flaws. It's part of what makes our tanks superior to others on the market. This same quality control process applies to all of our pressurized stainless steel tanks, regardless of size, shape, or design features.
21st Century Manufacturing Methods
As a top stainless steel tank manufacturer, we utilize the most cutting-edge 21st century technology. A CNC plasma cutter is used in cutting for precision fitting of all tank parts. Intricate line marking makes sure all parts line up properly when the tanks are assembled. Our manufacturing technology is effective on a variety of thicknesses and sizes of stainless steel cutouts. We are also capable of building a stainless steel tank that is up to 12 feet diameter, 40 feet long, and 20,000 pounds when it's empty. As can be seen, we have some serious manufacturing ability. We also continue to invest in newer and better manufacturing technologies to make sure we are always able to produce the top quality stainless steel tanks our customers expect through this century and beyond.
Contact Us
Call 1-800-688-9821 or fill & send below!