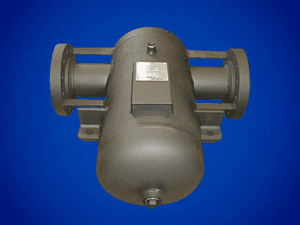 Buckeye Fabricating has mastered the art of custom steel tank fabrication and our expansion tanks are a perfect example. Commonly used in domestic hot water systems and automotive cooling systems, expansion tanks are split into two sides: one containing water, the other containing pressurized air. These tanks need to be able to eliminate air and control system pressure.
Buckeye's steel expansion tanks are able to do just that. We make our tanks to your specifications to ensure a final product that meets your needs. Buckeye Fabricating's tanks are manufactured with the latest fabricating technology followed by a thorough screening process to ensure quality and accuracy.
Because our expansion tanks are customizable, you can choose the tank material, design pressure, supports and surface finish. We also manufacture our tanks in compliance with our own internal Quality Control standards as well as ASME code.
Buckeye's expansion tanks are crafted with unmatched expertise and excellence. Contact us today and you'll see why Buckeye Fabricating stands out among the competition.
Contact Us
Call 1-800-688-9821 or fill & send below!